News
MOST FESTIVAL EXCHANGE KICK-OFF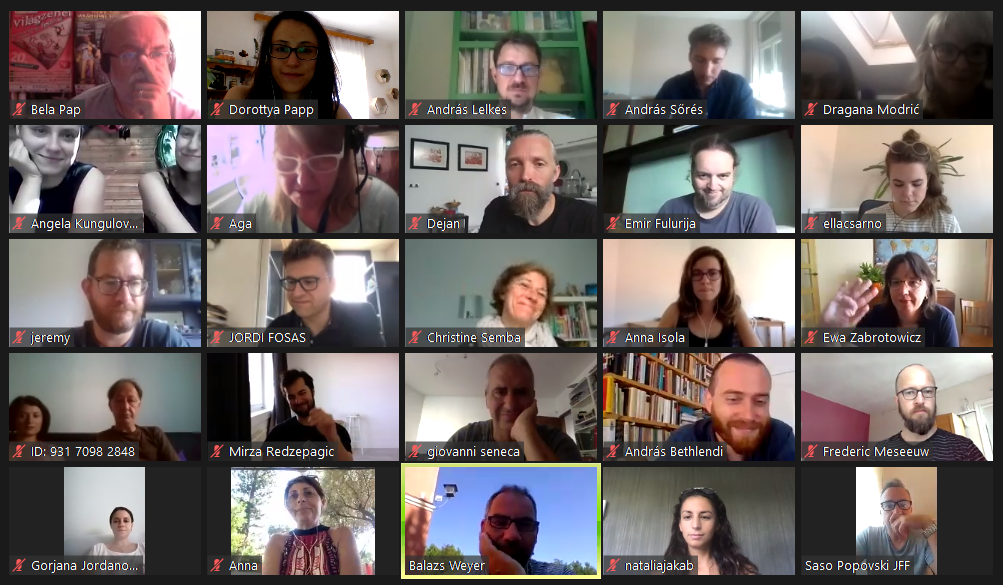 There's something about zoom call screenshots that almost feel like we are all in the same room together – and of course that's what our hearts would most desire. After all, our MOST Festival Exchange winners were selected from an exceptional line-up of applicants, and we were more than ready to meet them face-to-face in Brussels to kick off our long-term project instead of those screenshots.
The next best thing – and actually not that bad at all, since we are all used to it by now – was to gather virtually and to finally get to know the faces behind the 20 selected festivals. 
Having everyone introduced themselves and their festivals, we discussed the roles of mentors (to be announced soon) and practicalities regarding the exchange of artists and performers between the MOST Festival Pairs. Let's see the 10 of them:
A warm welcome to our festival exchange partners, we are looking forward to seeing you often and in good health, either on- or offline.