MOST Music is, above all, about – you guessed it – music. The programme focuses not only on musicians and bands, but on all stakeholders involved: managers, bookers, event organizers, the people who decide the programming at venues and festivals, and the creative minds who want to launch music related projects.
In the course of the MOST Music project we recruit, select, fund, connect, train and mentor the people who take part in the South East European region's music market. Part of this is promotion. MOST is in the very lucky position to hold the attention of a large European network of music industry professionals. Getting in the MOST project means gaining connections all around the continent, and getting international exposure.
Songlines Selection CD Series
Songlines, the de facto magazine for world music globally, is a partner in the MOST consortium. The prestigious publication is known for its inclusion of and curiosity for all global cultures and its journalistic integrity. Their participation at MOST means that the artists selected by the MOST jury will receive unprecedented professional attention.
In each of the three rounds of the MOST Music project, Songlines have vouched to publish a selection CD titled The Bridge for Balkan Music, featuring a track by each selected artist of the given round. The magazine also published a feature article introducing the tracks and thereby the artists to Songlines' audience. The selection CD is then distributed with the magazine, reaching every single Songlines reader and subscriber around the world.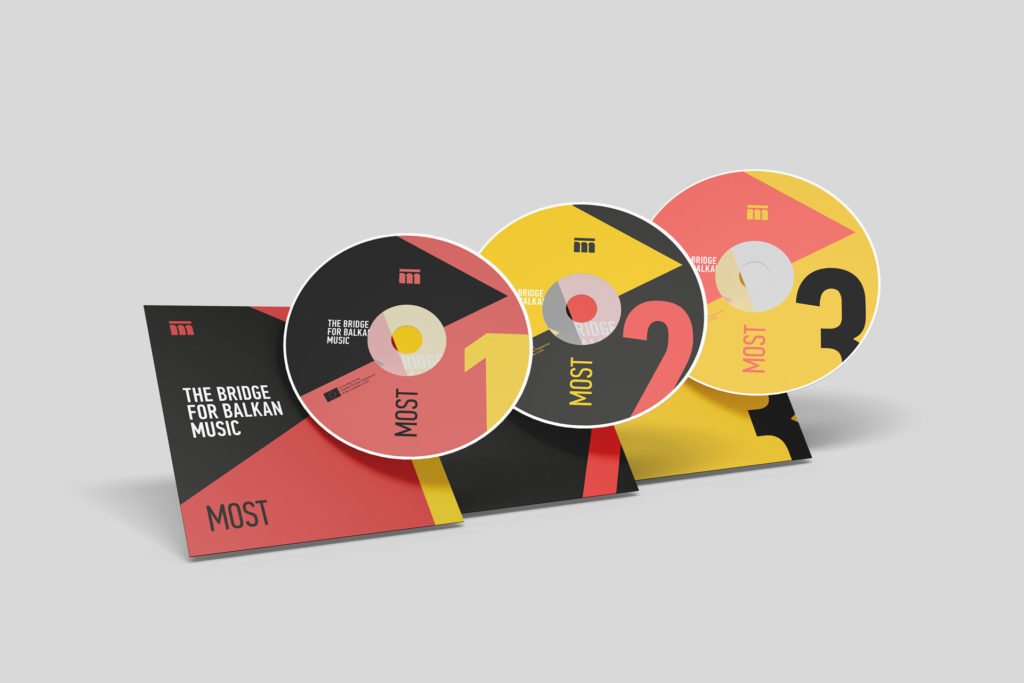 You can listen to the selection CDs on the MOST Music Spotify channel. If you'd like to have the selection CDs in your collection, contact us at info@mostmusic.eu!
MOST Selection Cassette Tape
We have to confess, this was definitely a love project for us! The MOST cassette tape contains the same tracks as Volume 1 of the Songlines Selection CD series. The cassettes were created as an eye catching promotional tool for WOMEX 21 – which it definitely was.
Whether you grew up listening to cassette tapes and have fond memories of it, or you still have a cassette player in your car, feel free to reach out to us at info@mostmusic.eu and ask for a tape! And don't forget, you can listen to the material on our Spotify channel any time.