News
"We want to show the world the hidden side of the Balkans."
Hangvető is the leading partner of the MOST consortium, who came up with the initial ideas and carry out coordination. We introduce two colleagues, András Lelkes and Balázs Weyer, and their motivation to create MOST – a bridge for Balkan Music.
"The Balkans has one of the most thrilling histories in southeast Europe: influence of Ancient Greece and Rome, Venetian merchants, the Ottoman Empire all left their mark on the region. You can feel all this in the music; along the heritage of the peoples populating the peninsula, lending it a unique, mysterious sound that hides much more than what the world has so far gotten to know.
We think far too few artists and bands have so far gotten onto the international scene from this region. We want to show the world the hidden, the complex, the mysterious and subtle aspects of Balkan music – that's why I'm looking forward to this project."
András Lelkes Founder and CEO of Hangvető, organizer of Budapest Ritmo and hosts of WOMEX in Budapest in 2015. Musicologist and musician, member of Tükrös ensemble since 1994 (double-bass). Connected to Hungarian folk music and the Táncház Movement since childhood. Active as publisher and event organizer in the folk and world music scene since 2001.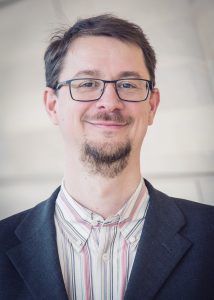 Balazs Weyer is director of programming at Hangvető, host of WOMEX in 2015 Budapest, Budapest Ritmo Festival and Budapest A Cappella Festival. He is a member of the World Music Charts Europe jury and several other bodies, like the Hungarian Album of the Year Prize, the Slovakian Radio World Music Awards, WOMEX samurai in 2014, etc. He coordinates CEMS, the Central European network of world music promoters, festivals and professionals. He has university degrees in World Music Studies and journalism.