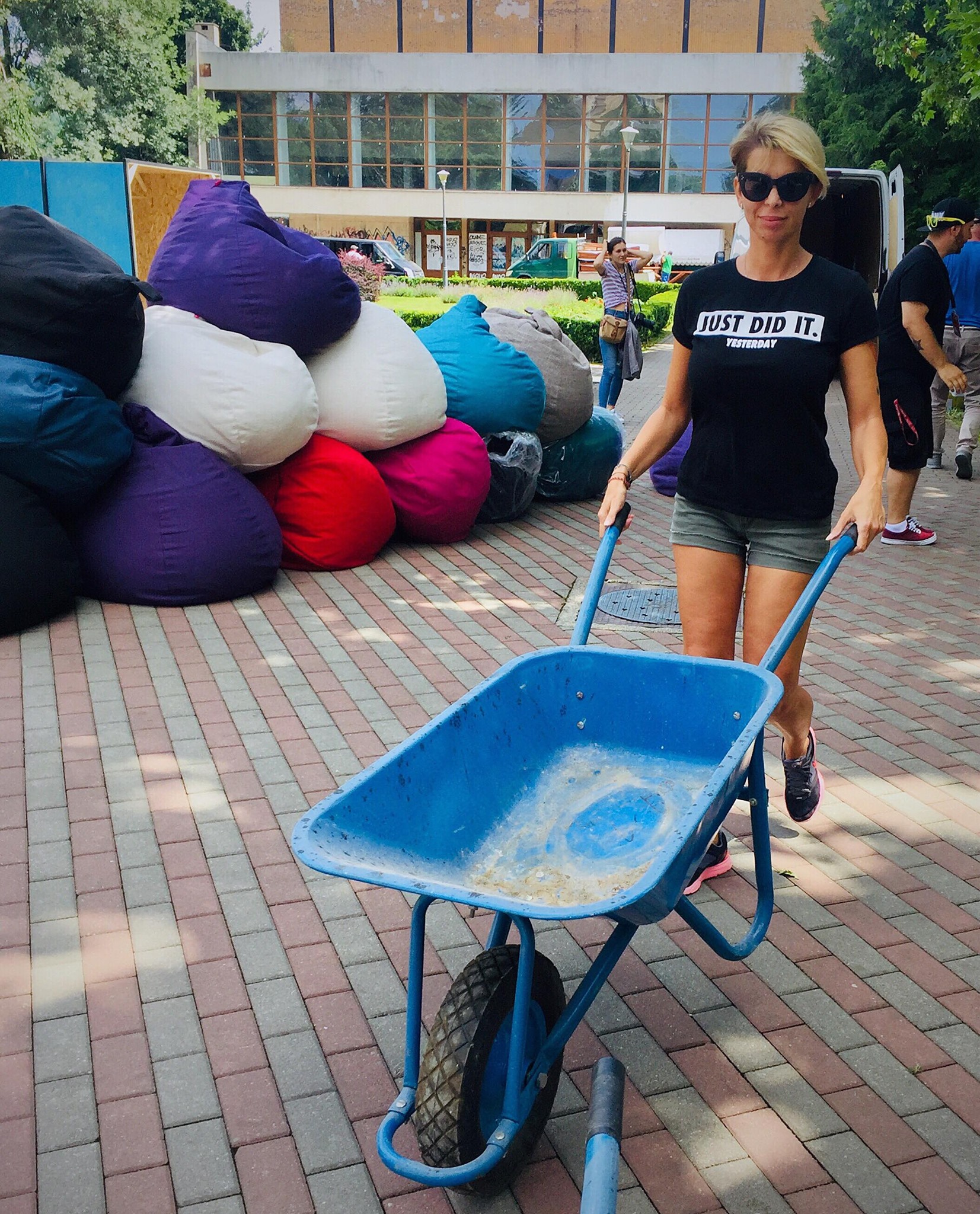 Izabella is a youth worker, event organizer, social worker, and city maker. She works on Street Delivery in Baia Mare so that pedestrians can get their streets back. One of their ideas was the Street Music Festival.
My name is Izabella, and I am from Baia Mare, Romania.
I wear many hats on my professional life: I am a youth worker and events planner, I am a social worker but most of all I am a city maker. My goal is to make the city comfortable for the citizens.
Starting 2016 I am organizing Street Delivery in Baia Mare, an event that aims to take out the cars from the streets and give back the streets to the pedestrians through collaborative events. Street Delivery is more like a co-creation of the city among with the people living in it, so we want to make a step forward and organize a Street Music Festival in Baia Mare. We want to take the music out of the concert hall boxes, out of the classic ways that are delivered to the local public and take it in the streets for everybody to be able to enjoy and interconnect with the creative act.
As we developed Street Delivery we want to grow up Street Music Festival as well, the 1st edition will be a pilot edition, we will expand it through our Street Delivery network in the country and abroad.
We want to convince the local authorities that there is room for other types of cultural events, a more music-friendly policy would give the chance to develop and educate the public
into different forms of musical expression. It will bring together music lovers for different genders together. It will bring up a much wider liberty of expression both for public and artists.
And, as Balkan hearts have the same beat, we want the Balkans hearts to beat together on the streets on Baia Mare.