Behold, the amazing 2022 Balkan Festival Guide is here! Put these great South East European festivals and clubs on your must-visit list when you travel in the region – or travel for the festivals themselves! These parties and venues are without exception MOST-approved – meaning that you'll encounter professional organization, a great atmosphere, and most importantly, really good music lineups if you decide to go.
Is some festival or cultural venue missing from the list? Then they should definitely apply to the MOST Music Festival & Club Exchange programme – application is open right now, and this is the last chance to join the project!
Did you know? In the Festival & Club Exchange project we accept not only Balkan events and venues, but any festival or music club from Europe!*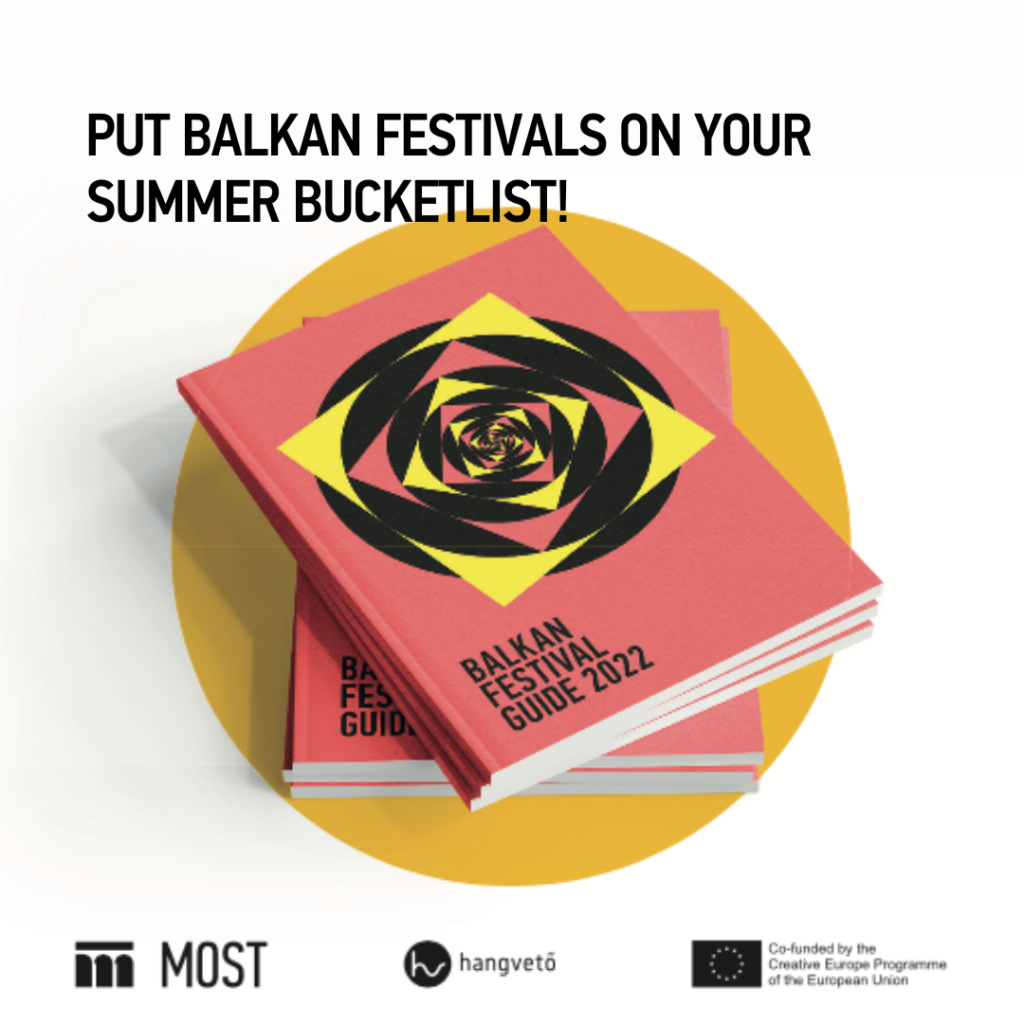 *Headquartered in a Creative Europe member country.