We had a truly incredible year at MOST Music and couldn't wait to tell you all about it! We've done 5 kick-off meetings and 5 trainings over the four pillars, with 57 sessions. The Festival and Club Exchange pillar completed 24 festival exchanges and 12 visits. Several trainees from the Management Training pillar completed or are still completing their traineeships at our partner organisations in 4 different countries. We couldn't be more proud of them for their dedication. In the Urban Project Hub pillar, 6 mini-projects got supported by MOST. Moreover, with our last two open calls, by September, the MOST community got complete with 30+ bands, 60 festivals and 90 managers.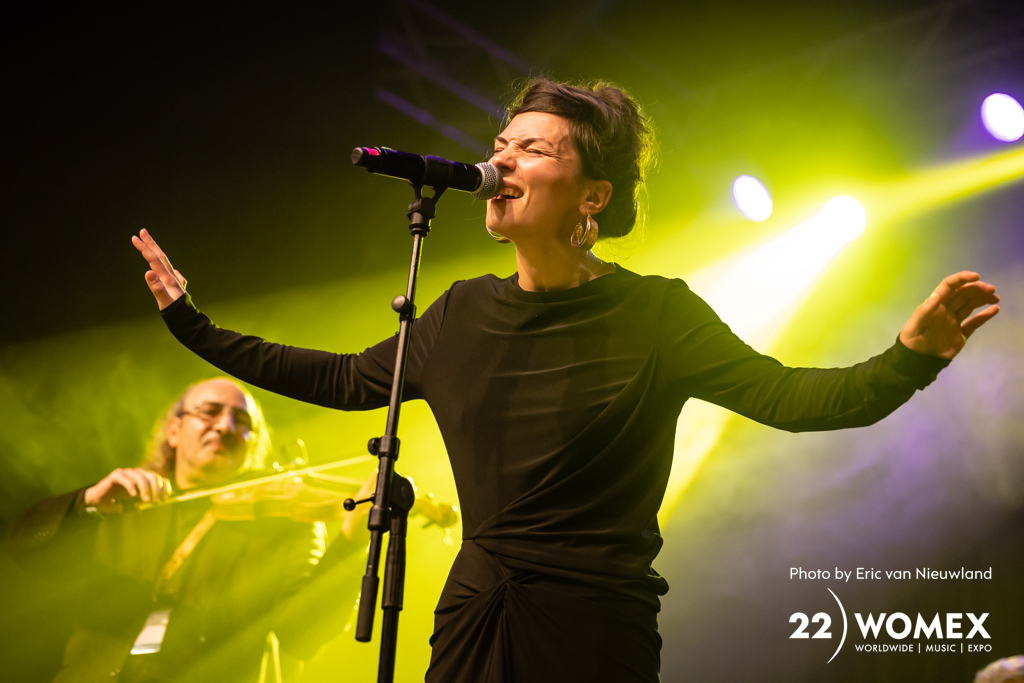 We travelled around Europe and had our fair share of visiting some of the most remarkable events, including SEE Festival, Budapest Ritmo, Tallinn Music Week, MENT, EXIT Festival, Mercat de Música Viva de Vic, WOMEX22, and PIN Music Conference & Showcase. At WOMEX and EXIT, we even had our showcase events.
MOST levelled up at WOMEX in Lisbon, with several activities spreading the magic of the Balkan. We are incredibly proud that we had a dedicated evening at the offWOMEX stage: BALKAN:MOST Night and a conference panel dedicated to the Balkan brand in music.
This year's EXIT festival was also a great performance opportunity for ten MOST supported artists who performed at the amazing WOMBA showcase. Together with them, we had the time of our lives!
Our Balkan World Music Guide came out last year, as well as two of our Balkan Music CDs, which are also available as playlists on our Spotify. Check them out if you're up for high energy and deep emotions wrapped in infectious dance grooves!
Continue your Balkan music journey in 2023 too!
In September 2023, we await you to BALKAN:MOST Festival! The festival is the closing event of MOST, a 3-day celebration of Balkan music in Veszprém, Hungary, which is complete with a world-class Showcase program and an English-speaking Conference.
BALKAN:MOST Festival is a meeting place for European world music professionals – the best opportunity to exchange ideas, experiences and business cards. Travel and accommodation support is available for selected international delegates – register now!