What is Balkan to you? We had the chance to represent MOST Project this year at EXIT, the award-winning festival organised in Novi Sad, Serbia every July.
Being one of the biggest festivals in Serbia, EXIT has been visited by more than 3 million visitors from more than 70 countries in the past 22 years. Offering diverse cultural, social and entertainment programs to 200.000 visitors every year, it has been awarded several times with the most prominent world music and festival awards.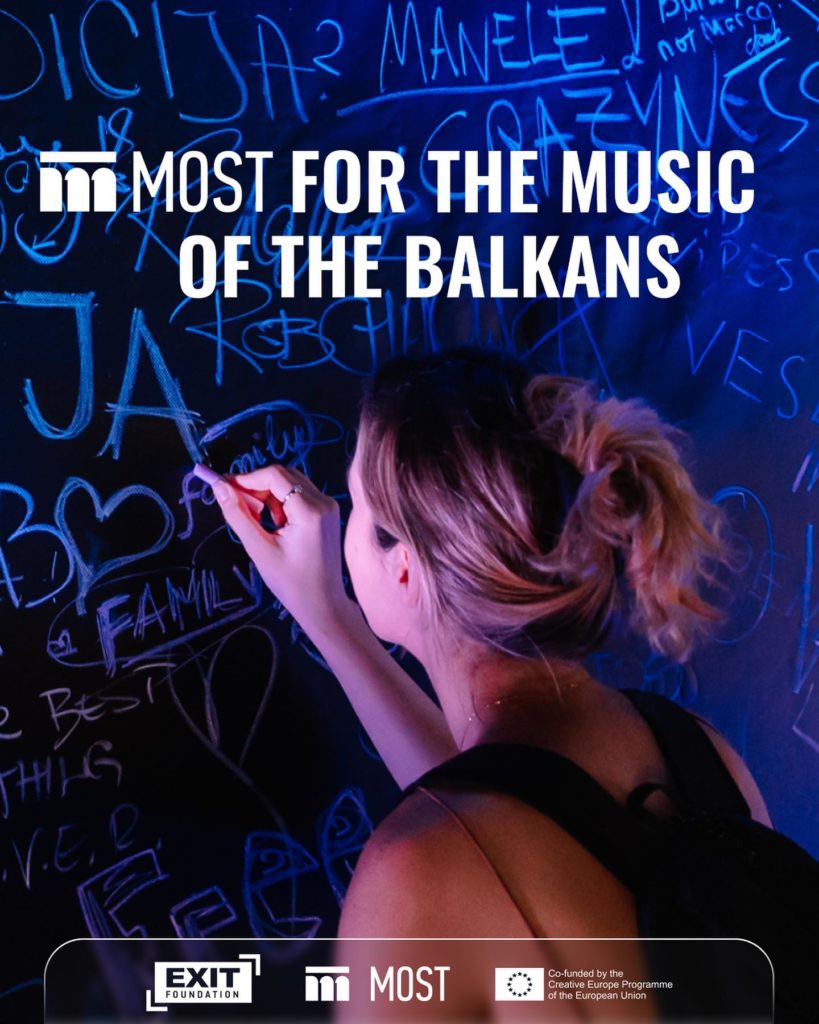 Photo by EXIT Festival
EXIT is not only a festival, the organisation behind it, Foundation EXIT carries out a wide range of cultural and social activities while enhancing the collaborations among different actors, which results in a strong network of public organisations, entrepreneurs, companies, policy makers, governments, not just locally or regionally, but internationally as well.
EXIT Festival plays an important role in MOST as well. Last year's highlight was the very first edition of WOMBA World Music Balkans Conference, complemented with an exciting showcase program of Balkan bands playing on Pachamama stage.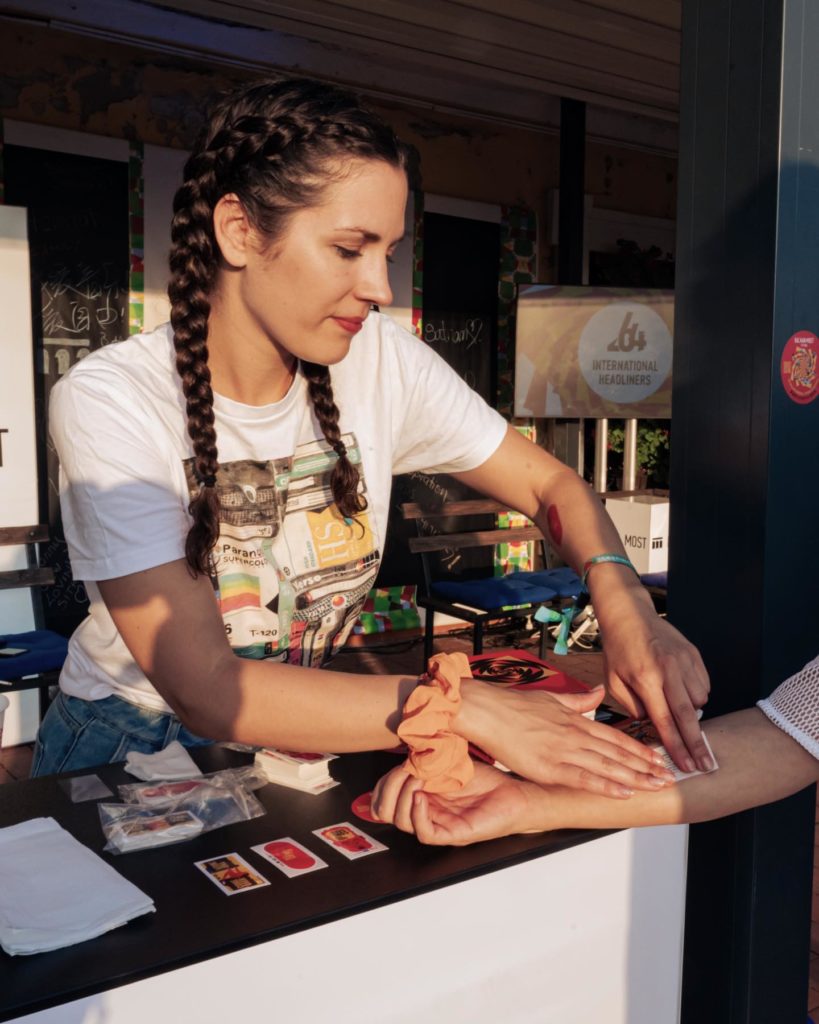 Photo by EXIT Festival
This year, the focus was on the soon-to-be-started BALKAN:MOST Festival taking place on 7-9 September in Veszprém, Hungary. Next to Pachamama stage, overlooking the beautiful Danube, MOST Corner welcomed hundreds of visitors every day to learn about the mission of the project, and also to reflect on their own beliefs or stereotypes on the Balkans through fun games and activities. Getting richer in words day by day, the wall of MOST represented the visitor's general image of the Balkans, as they were asked to write down the very first thought they have when they hear about it.
Those interested in the musical landscape of the Balkans could engage in deeper conversations about it with Hangvető colleagues, Anna and Luca, who were there to represent MOST and Hangvető throughout the whole festival: "It was a wonderful opportunity to be part of the EXIT atmosphere and meet a lot of different people and hear their thoughts on Balkan music!" – said Hangvető's communication manager, Luca Ádám.   
Photo by EXIT Festival
There is no visit without gifts! The lucky visitors received stickers and tattoos to bring a memory with them about MOST. Hopefully we will see many of them dancing at BALKAN:MOST in September!
The project was presented not only to the visitors of MOST Corner but for the professional crowd as well. Urban Policy Pillar Participant, Strahinja Babic shared the highlights of MOST and also how it supported him on his career paths.