Be part of the buzz as swarms of music buffs descend on Bulgaria's capital at SoAlive music conference.
This first time event aims to serve as a gateway to the Balkans by bringing together artists and industry leaders from all over the world to see and discuss the Balkan music industry. MOST will be represented by project lead Klára Nagy along with András Lelkes and Sára Venczel, and 4 remarkable showcase gigs: festival favourites Oratnitza, soaring soulful Macedonian voice Zarina Prvasevda, Albanian technofolk act Shkroda Elektronike and trad sevdalinka croon VLADIMIR.
Artists will share their experience through the lens of MOST at the panel: World music export from Balkans to Western Europe – mission (im)possible?, moderated by Klára Nagy. Zarina Prvasevda finding growing international fame, Katerina Dimitrovska (Perija) and Hristiyan Georgiev (Oratnitza) share their MOST experience and the lessons of making it on the international market.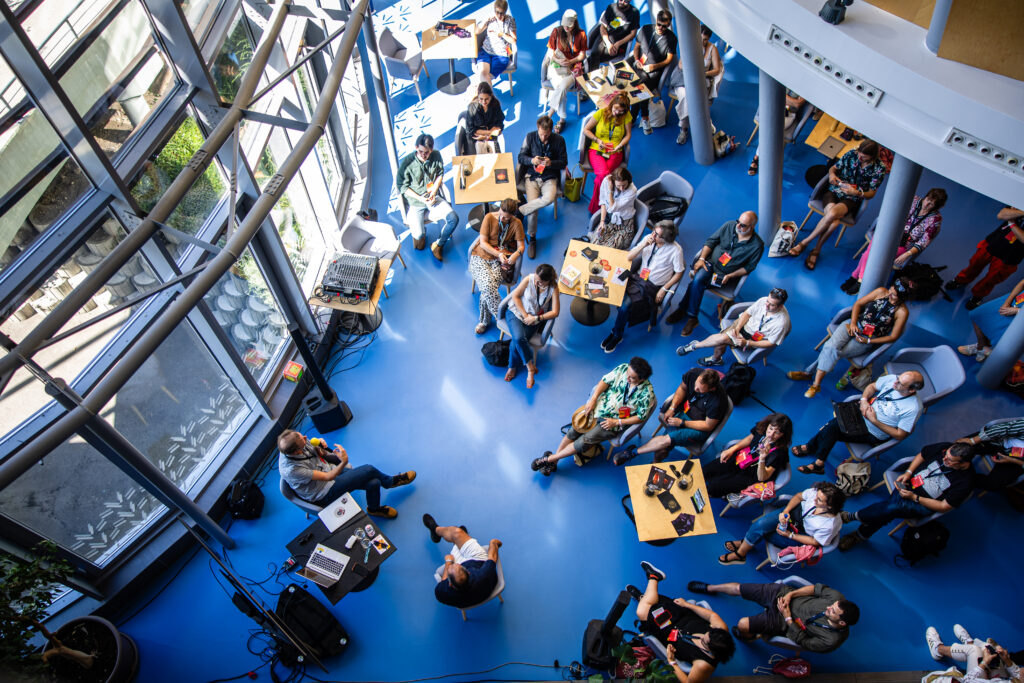 Photo by Pesthy Márton
A MOST reception invites all who wish to find out more, network and roll on with the project's mission – successful, but far from over. Check out the detailed programme and all the exciting speakers and events starting soon in Sofia.
And don't forget your selfie-mode at home – let's meet in front of the MOST x SoAlive wall.