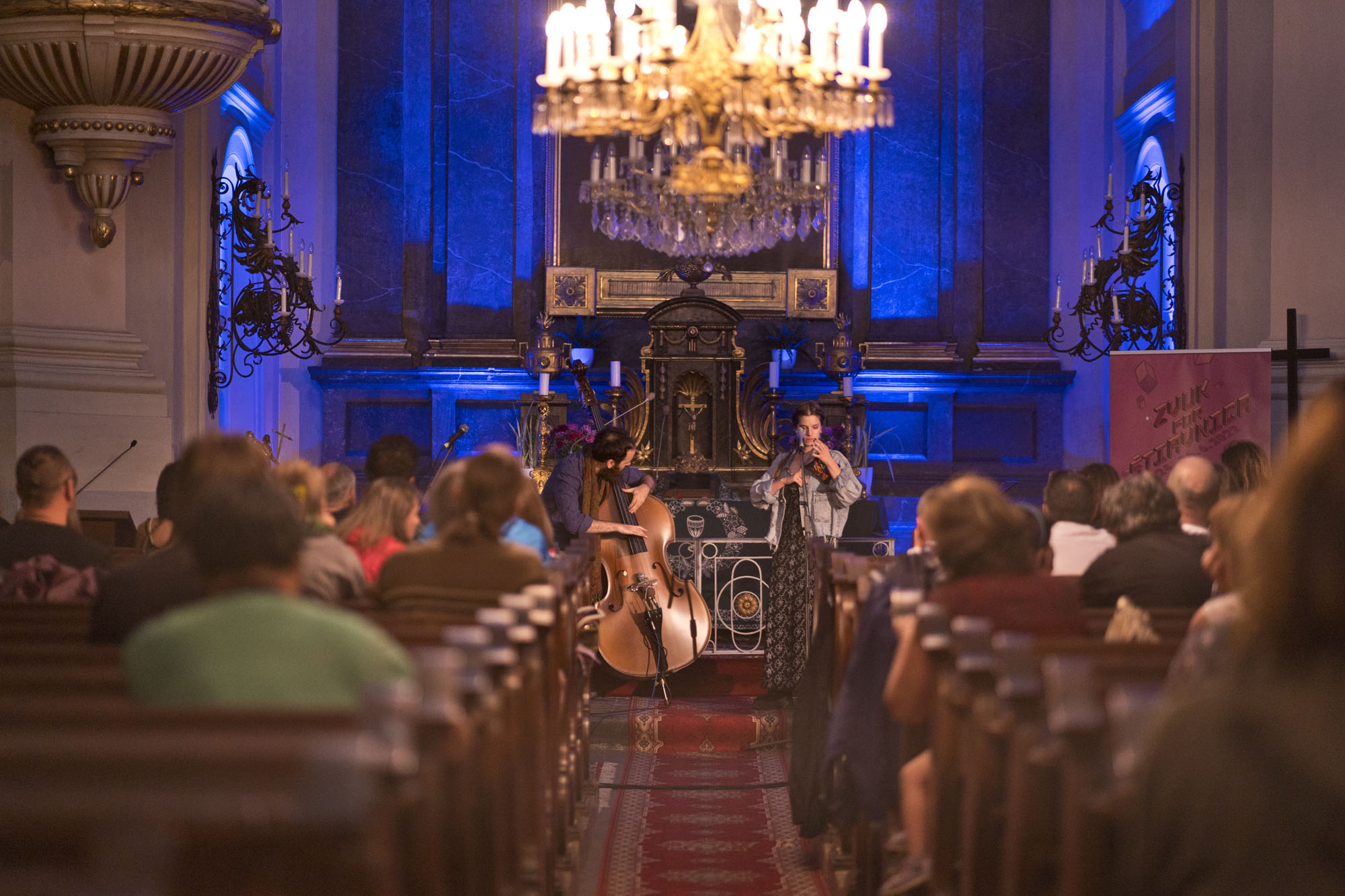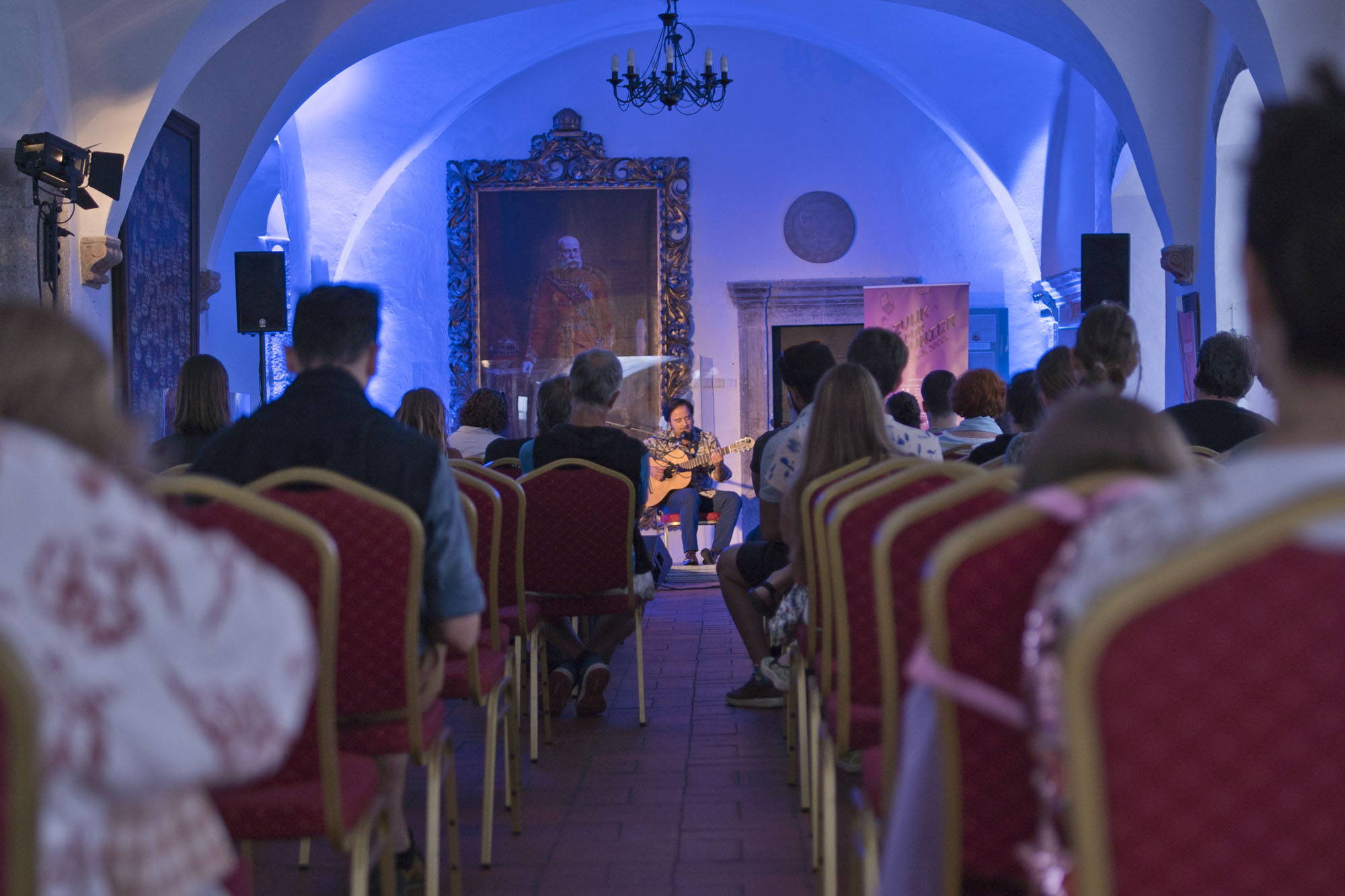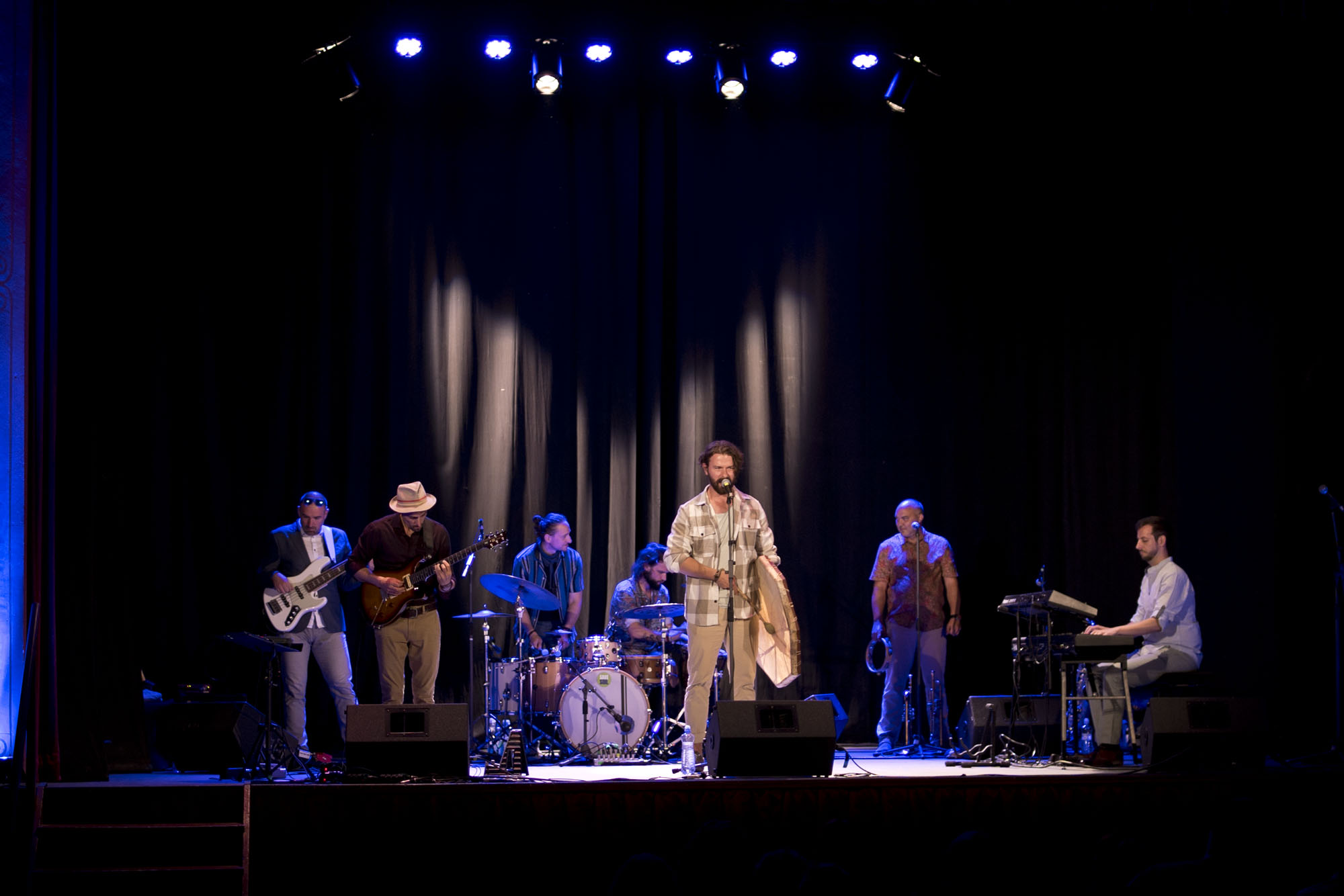 The goal of the Zvuk for Štiavnica music festival is to popularize world music and jazz and present them in non-traditional forms. Music reaches people through atypical Štiavnica concert venues (churches, cave, castle, city streets, café terraces, Municipal Cultural Center, Jozef Kollár Gallery, Jul Binder Gallery, RuinBar, cinema premises, castle) and also in absolutely new locations: in in combination with the musical genres of fusion, crossover, contemporary music, hip hop, in connection with other cultures, or in combination with new technological procedures (jazz and world music played by DJs, VJ-ing, artistic-musical performances). Popular musical breakfasts (during which we introduce young talents) and after-parties in cooperation with local cultural spaces are also part of the festival.
The intention of the festival is also to make jazz and world music as musical genres accessible to the widest possible target group without restrictions, to free people from simple pop culture and television and to involve them in cultural life through unforgettable experiences that are highlighted by carefully selected concert venues and the city of Banská Štiavnica itself, included among UNESCO world heritage. The festival takes place at the beginning of summer and attracts foreign audiences to Štiavnica every year, thanks to which we successfully participate in the development of tourism in the region and in Slovakia in general. For several years now, the dramaturgy of our international festival has been based on bands that are often unknown to the domestic audience. It is a festival "without headliners". At the same time, it often features unknown musicians, who in many cases are headliners of festivals in their countries and around the world.
In a way, the Zvuk for Štiavnica festival also takes on an educational function and tries to bring to Banská Štiavnica the best that the organizers have seen on their many musical trips around the world.