The Balkan Festival Guide is a free booklet published by MOST Music, with the goal to popularize around Europe the hidden gems and amazing festivals that South East Europe has to offer. Instead of a comprehensive guide to the entire Balkan region's event landscape, the first edition of the Balkan Festival Guide presents the festivals and music venues participating in MOST's Festival & Club Exchange project.
Available for free on Issuu, the Balkan Festival Guide is a great read for anyone visiting or living in the Balkan region. It's an excellent tool for music industry professionals too, to discover potential partnerships and to learn more about the different concept festivals in the 9 target countries of MOST Music, ranging from Bulgaria to Croatia.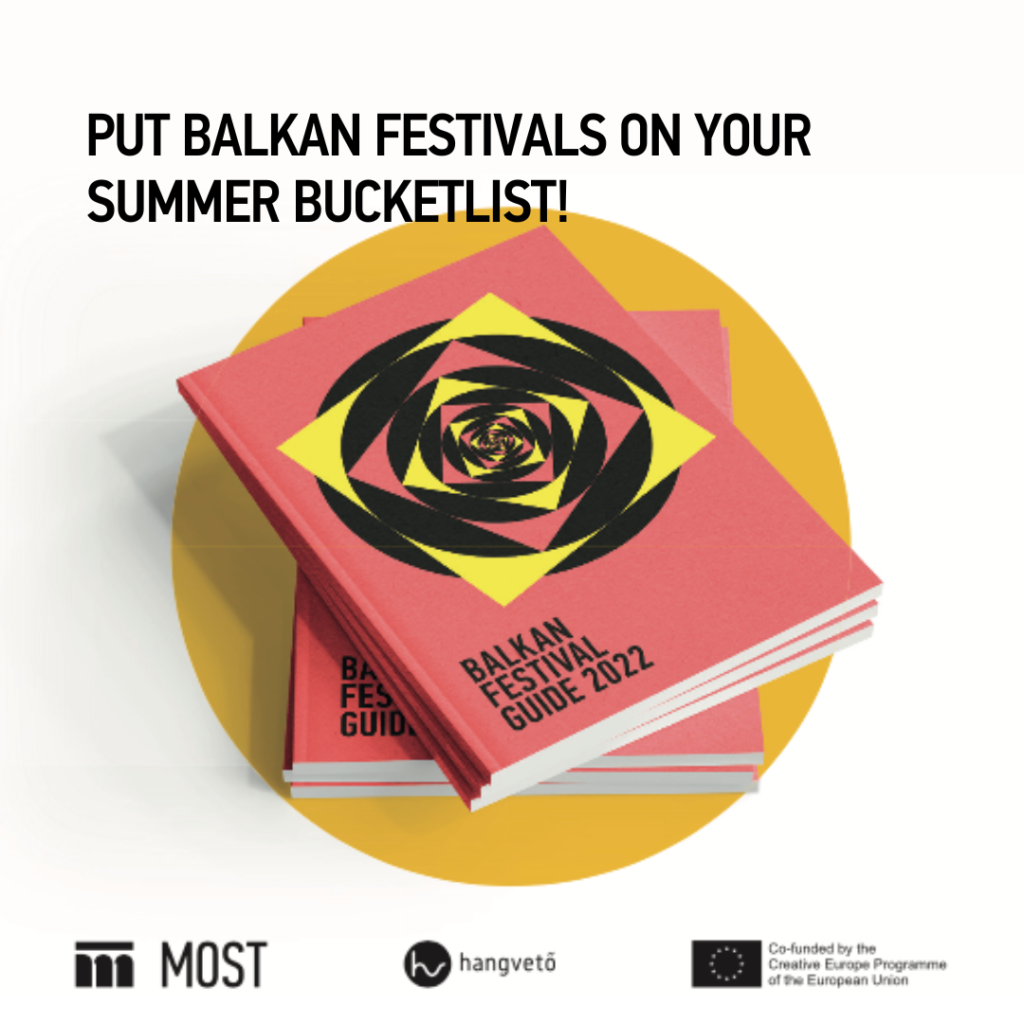 A more comprehensive Balkan World Music Guide is in the making, with plans to include every musician, event and venue participating in the MOST Music programme.