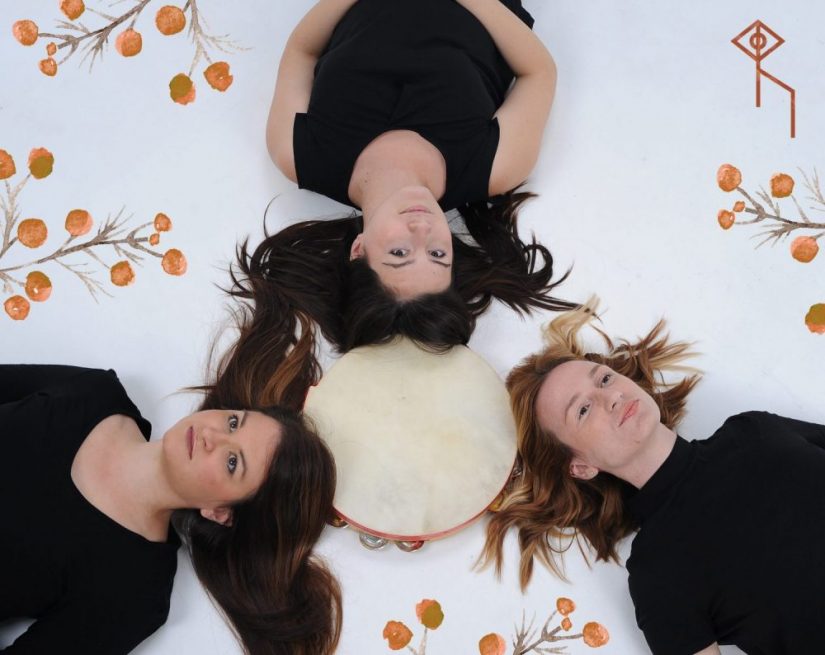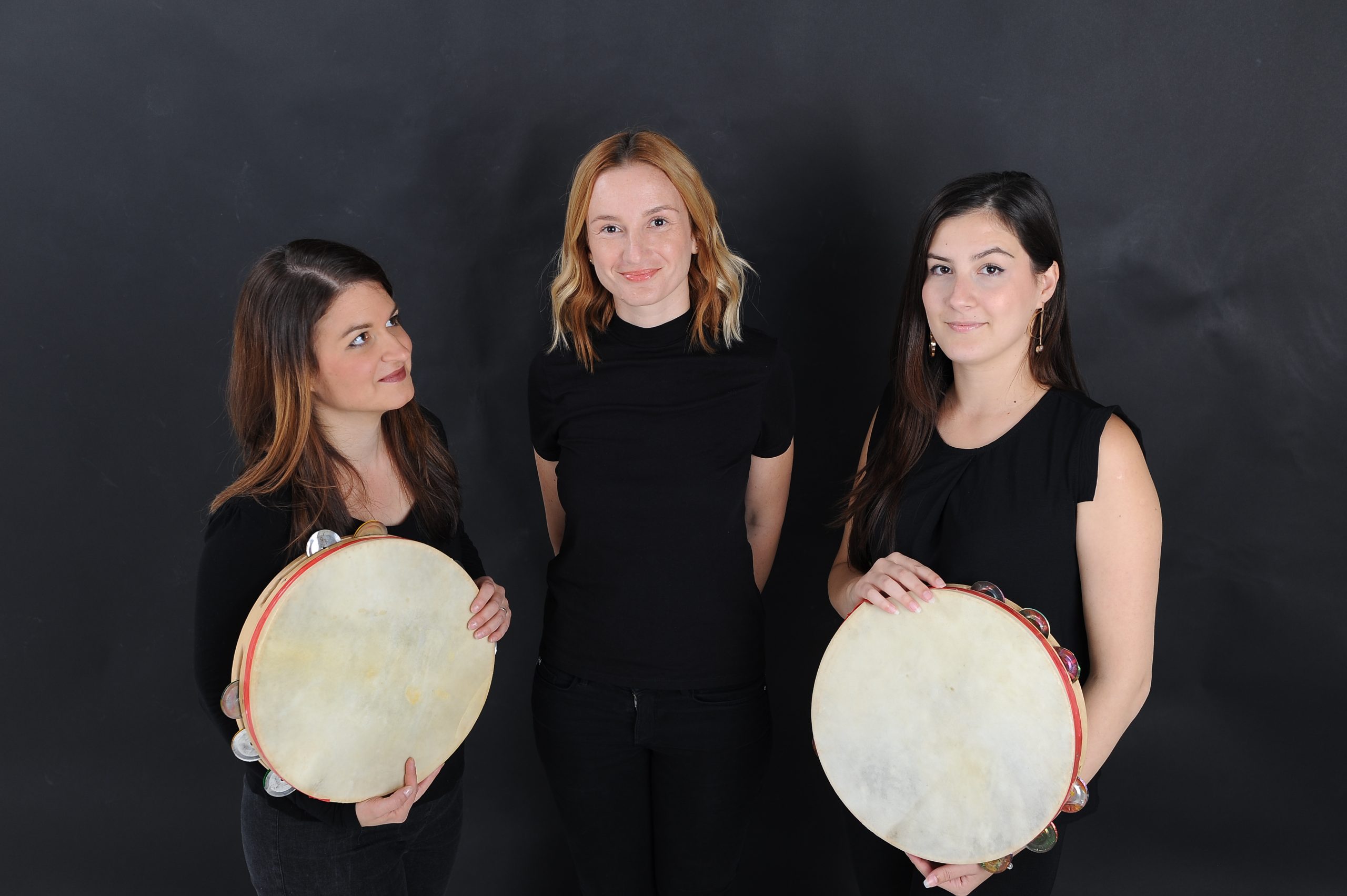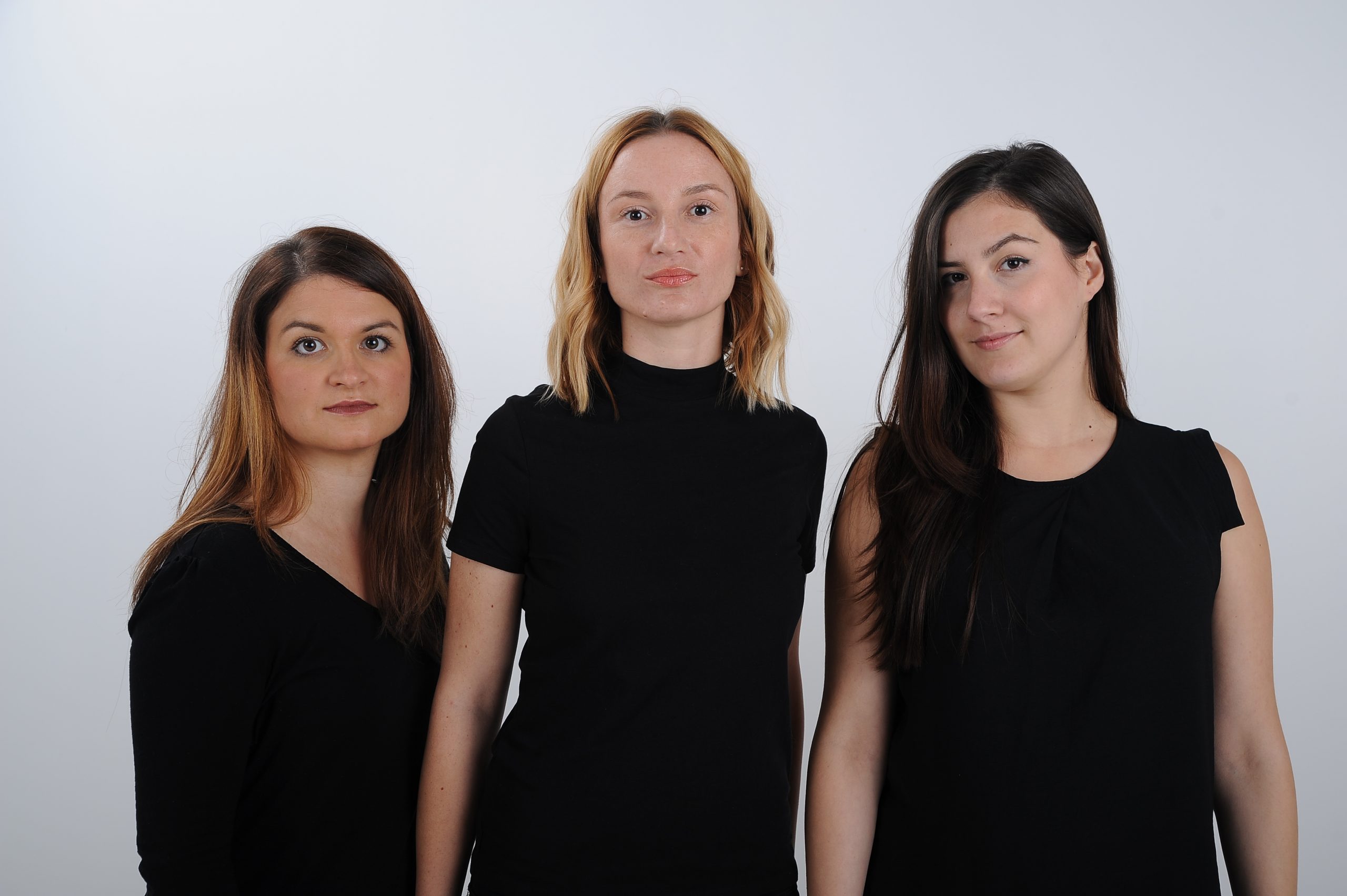 Rođenice takes a feminine dive into the freedom of identity in modern times – a deeply coded message and their virtuous performance distinguish them from just-another-traditional-music albums.
"Women, tradition, identity, ritual. Even though in a traditional culture all these symbols have their own meanings and places, Rođenice aims to point out that in the contemporary world everyone can choose their own role, place, time and identity, wherever and whenever they want. Consequently, the coded, deep message, on one hand, and the professional performance on the other, clearly divide the album Svadbenice from a group of just-another-traditional-music albums, which will, due to its popular demand, be named "world music.ˮ On the contrary, it's an aesthetic and symbolically completed, strong statement of three women." – Milos Rasic, ethnologist and anthropologist
Rodjenice (Roђenice) is an a capella trio from Serbia, formed in 2009. Its members established the group during their years on the Academy of Arts, while they were studying ethnomusicology. Their wish was to actively perform beside their research studies, so as to discover and learn various vocal techniques which were characteristic for traditional singing in the specific area of former Yugoslavia. The name Rodjenice refers to a three-member vocal formation and is connected to Slavic mythology, in which Rodjenice are three godesses, i.e., supernatural creatures of the feminine gender, who determine the faith of a newborn child.
The repertoire of the group is almost completely based on rural and smaller cities' songs, from the area of former Yugoslavia, performed with as much vocal authenticity as possible. Consequently, they've had several performances with other groups and artists, challenging traditional music in the context of contemporary and experimental music performances.
They performed with Lautari din Cisinau (Moldavia), Serboplov (Novi Sad, Serbia), Argo (Budapest, Hungary), Babra (Budapest, Hungary). Rodjenice also performed on prestigious world music and jazz festivals in Serbia, such as Ring Ring Festival in Belgrade, Kanjiža Jazz Festival in Kanjiža, Etnofest in Subotica, etc.
Albums:
From the Past – Album From the Past contains recordings made in the summer of 2010, for the needs of Radio Novi Sad. The recorded songs were selected from Rodjenice's former repertoire, which was active for a year. – Released on December 27 th , 2018, bandcamp.com
#svadbenice – Our material titled #svadbenice (the wedding songs), emerged as a result of observing the modern-day wedding as one of the key moments in an individual's life. As a specific ritual, wedding is inseparable from the notion of identity, closely related to the tradition which refers to the past and values cherished across generations. – Released on February 9 th , 2019, bandcamp.com
Male Voices – EP release, recorded in colaboration with "Svilara" cultural station (Novi Sad 2021, Europian Capital of Culture). Our project points out certain segments of social reality, deconstructing the notion of exclusively male or exclusively female songs, which still survives in modern (Serbian) culture. The concept is based on publishing three songs, along with the video animation. The first song was released recently, with the other two songs yet to be published. – Released on June 30th, 2020 – present, YouTube