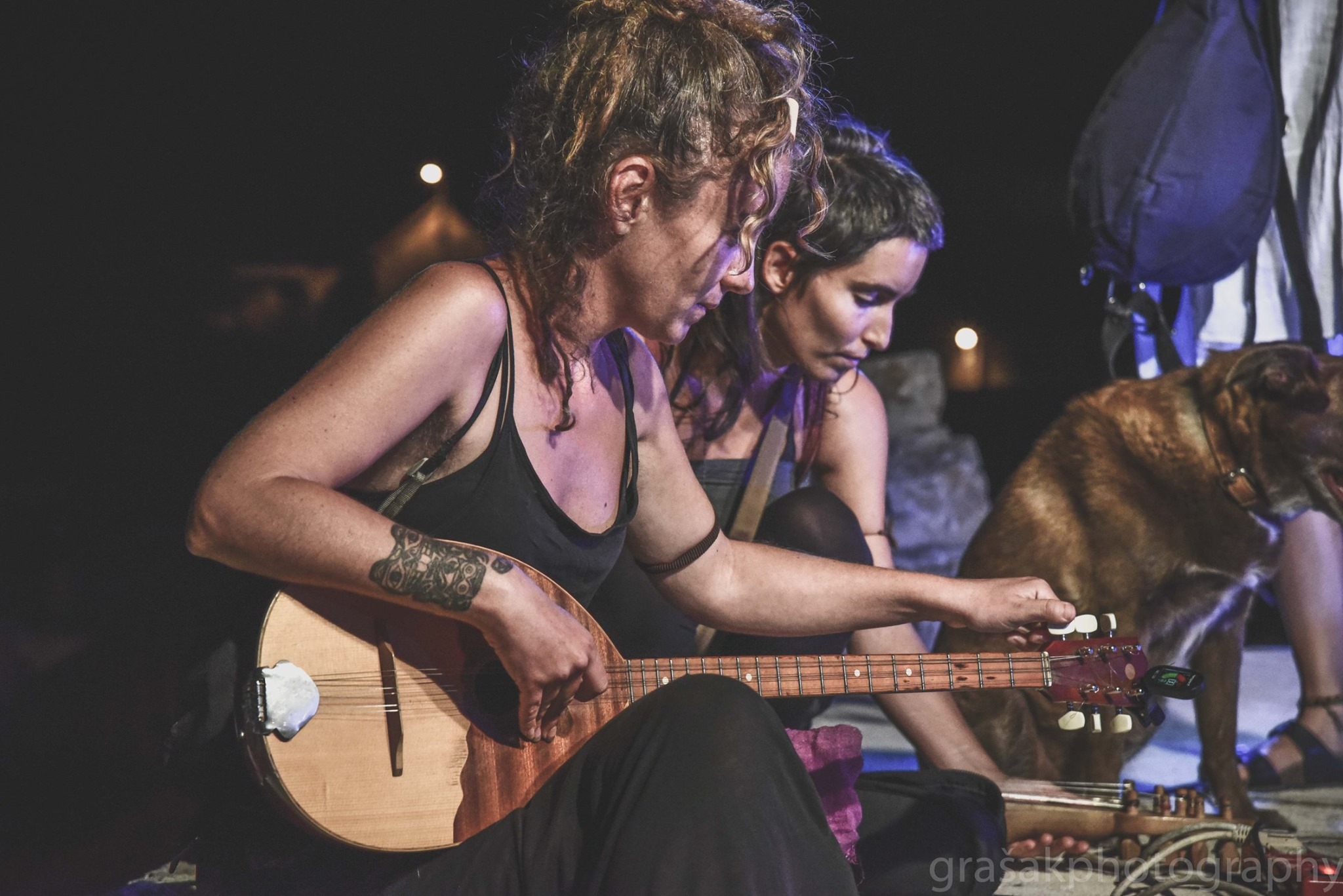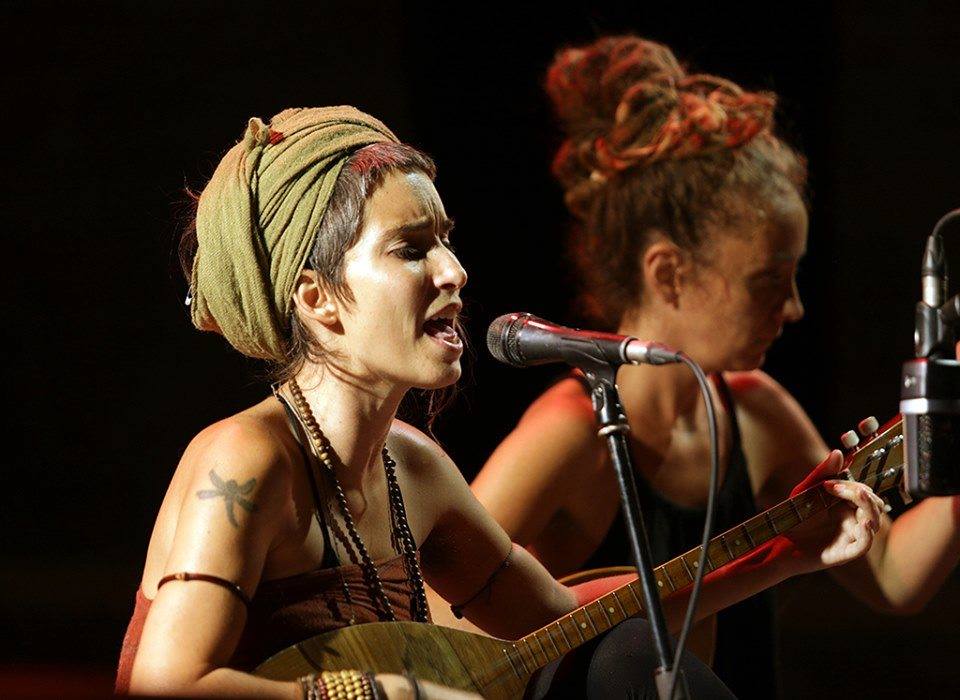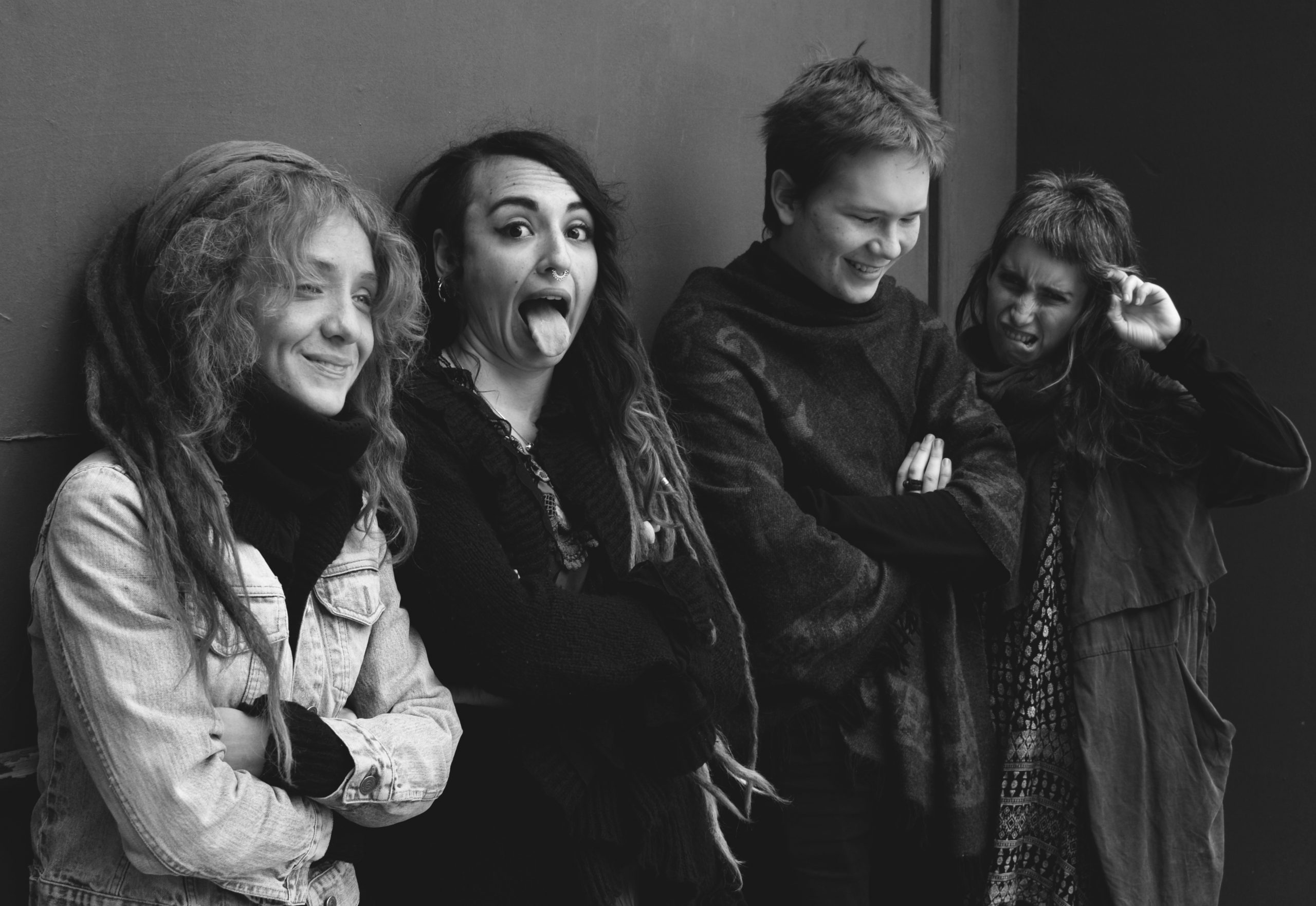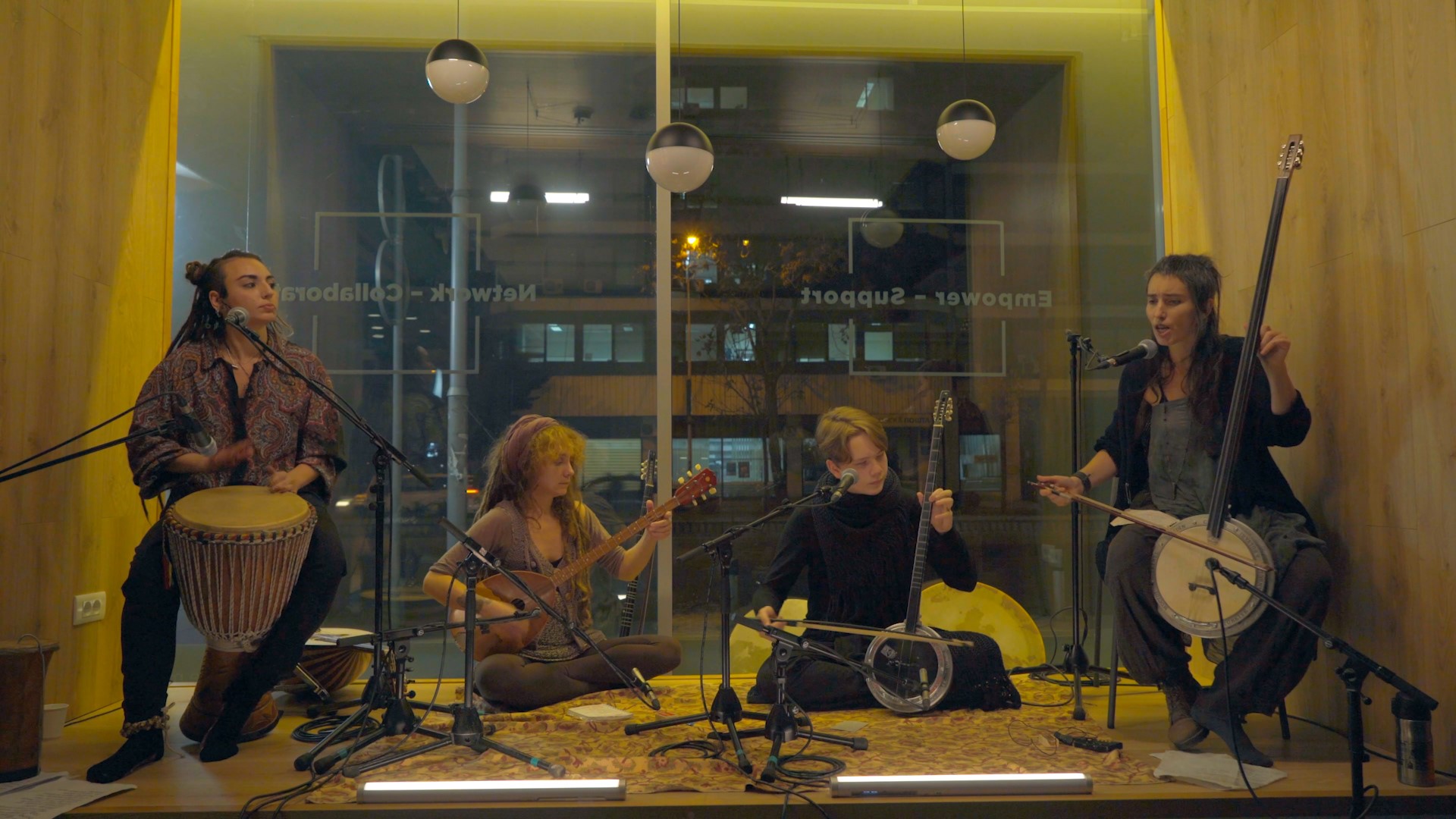 Acoustic dark folk from North Macedonia – Perija creates one big Balkan fusion of languages, dialects and music influences, with modern and historical themes.
Perije merges traditional music of the areas they live in, Middle-Eastern Maqam music and some North-African styles, blues, post-punk, atonal and jazz. Their songs are in different languages of the Balkans, as to share an idea of equality between nations and ethnicities, and the themes of their songs are ranging from important social issues of the present (poems from acknowledged authors), newspaper clippings, to old, and often morbid village songs (some of them collected by friends who travel to villages and record them, some of them found in very old recordings).
Perija is a Turkish root word for "fairy", and it is this mythological connection with the darkness of the Balkan forests, a feeling that they try to convey in their music.
The current members are Lea Milinovikj, Dea Plevnesh, Filis Sinanoska, Katerina Dimitrovska and Ognen Zlatanov.