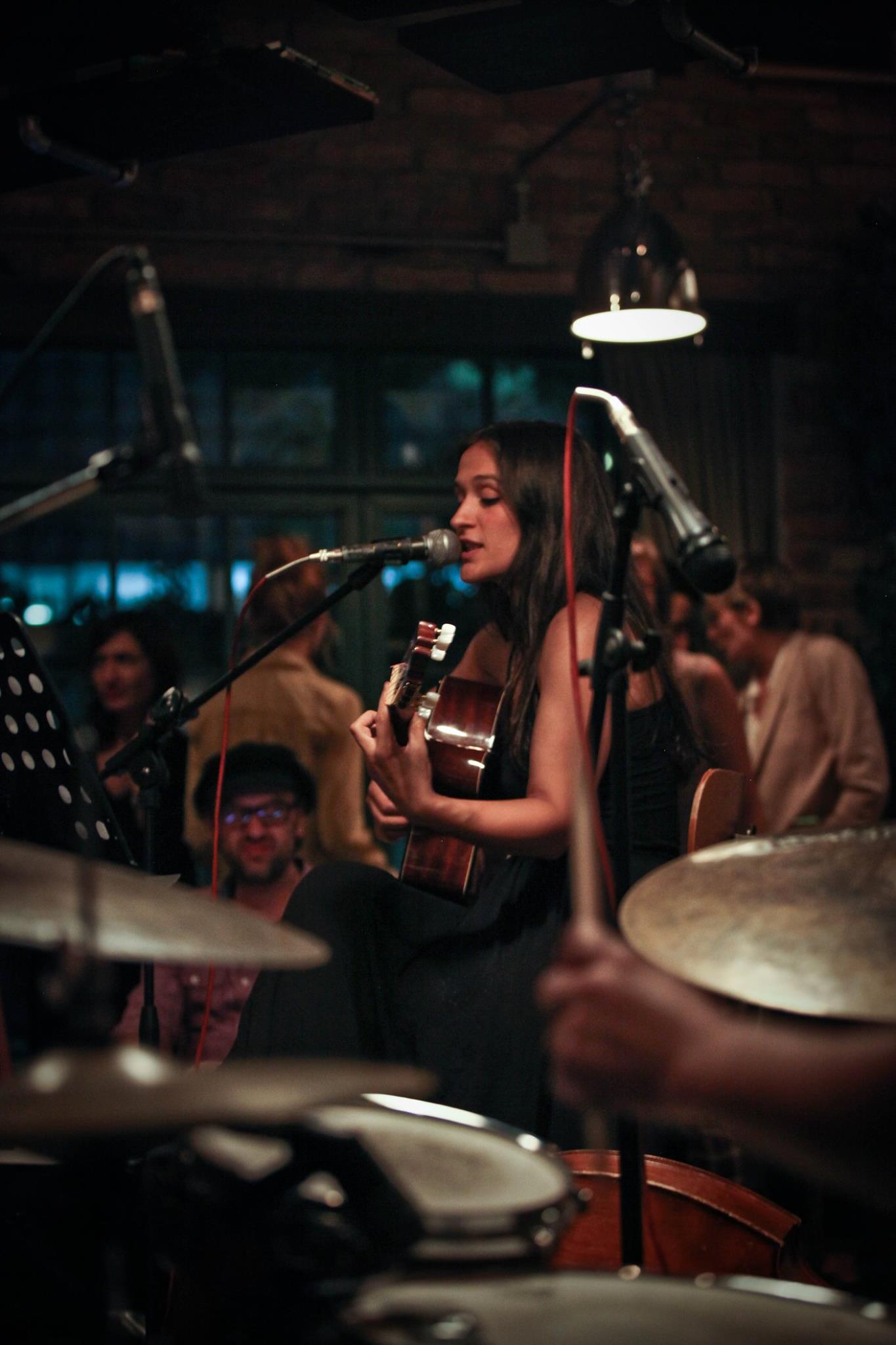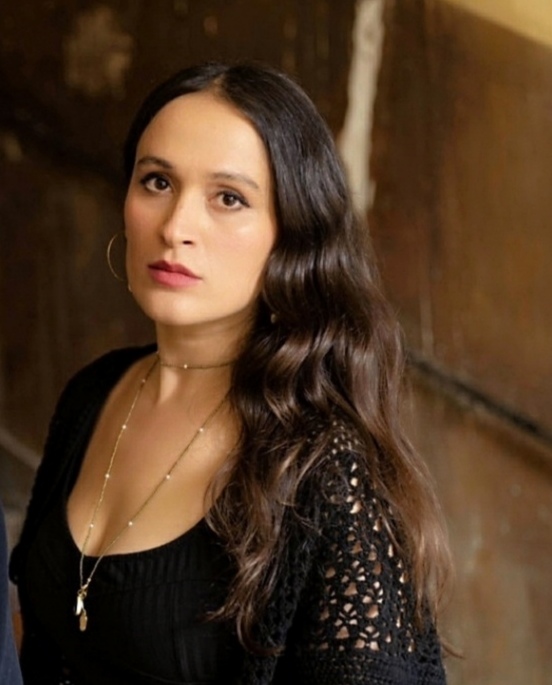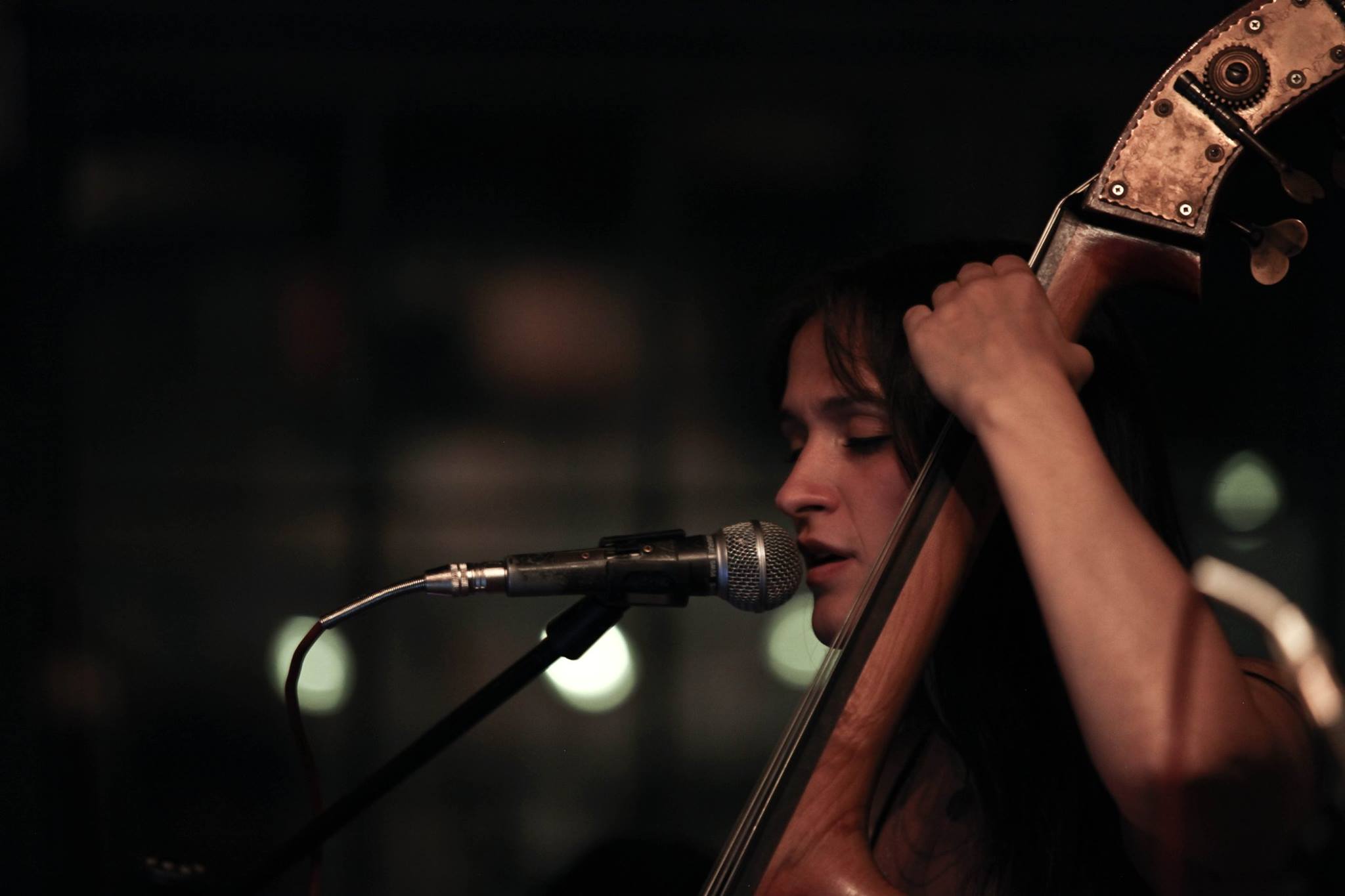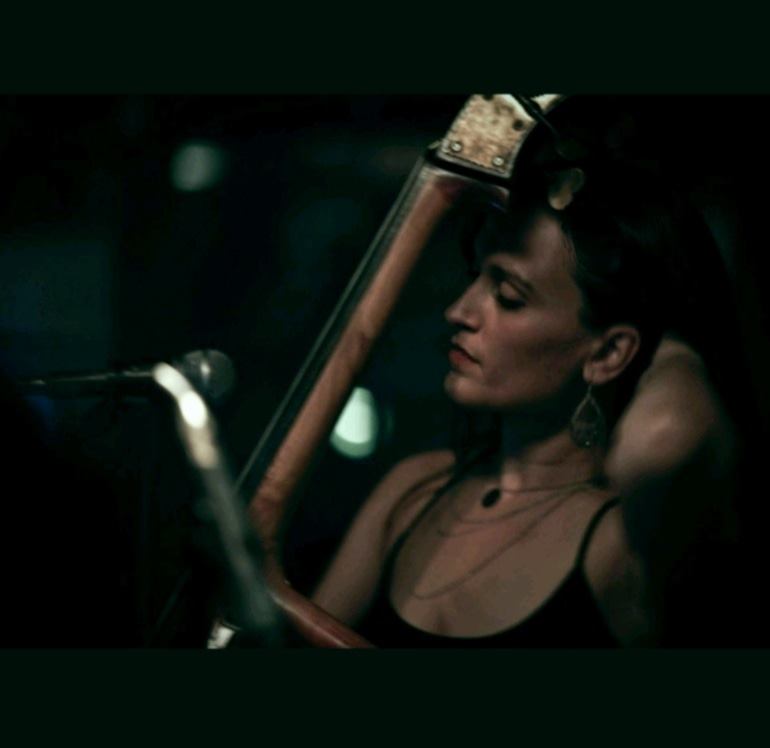 Albanian folk music with a touch of jazz harmonies and a little bit of fragrance from the Parisian breeze of elegance – this is Linda Rukaj, vocalist, composer and multi-instrumentalist.
Linda writes about herself: Mostly alone on stage, I sing and play different instruments. These 7 instruments that surround me like little waves, are like the mystic number of 7. Like the seven notes of music, the seven colors of rainbow, jazz chords played with a seventh, the seven chakras of our body, the seven seas…

These 7 instruments that accompany me on stage are:
My voice – the breath, the center of my music, the guitar – my longtime partner for 20 years now, the double bass (or electric bass) – my spine, the pillar, my uprightness. The forth instrument is the piano – the harmony, the depth, the sea. The fifth instrument is the sweet sound of the African kalimba – the spice route, the exploration, the journey. The sixth instrument is the def – the groove, the rhythm, the heartbeat of Albania. And last but not least, my seventh instrument is the fairy sound of the autoharp – the bewitching, the magic!