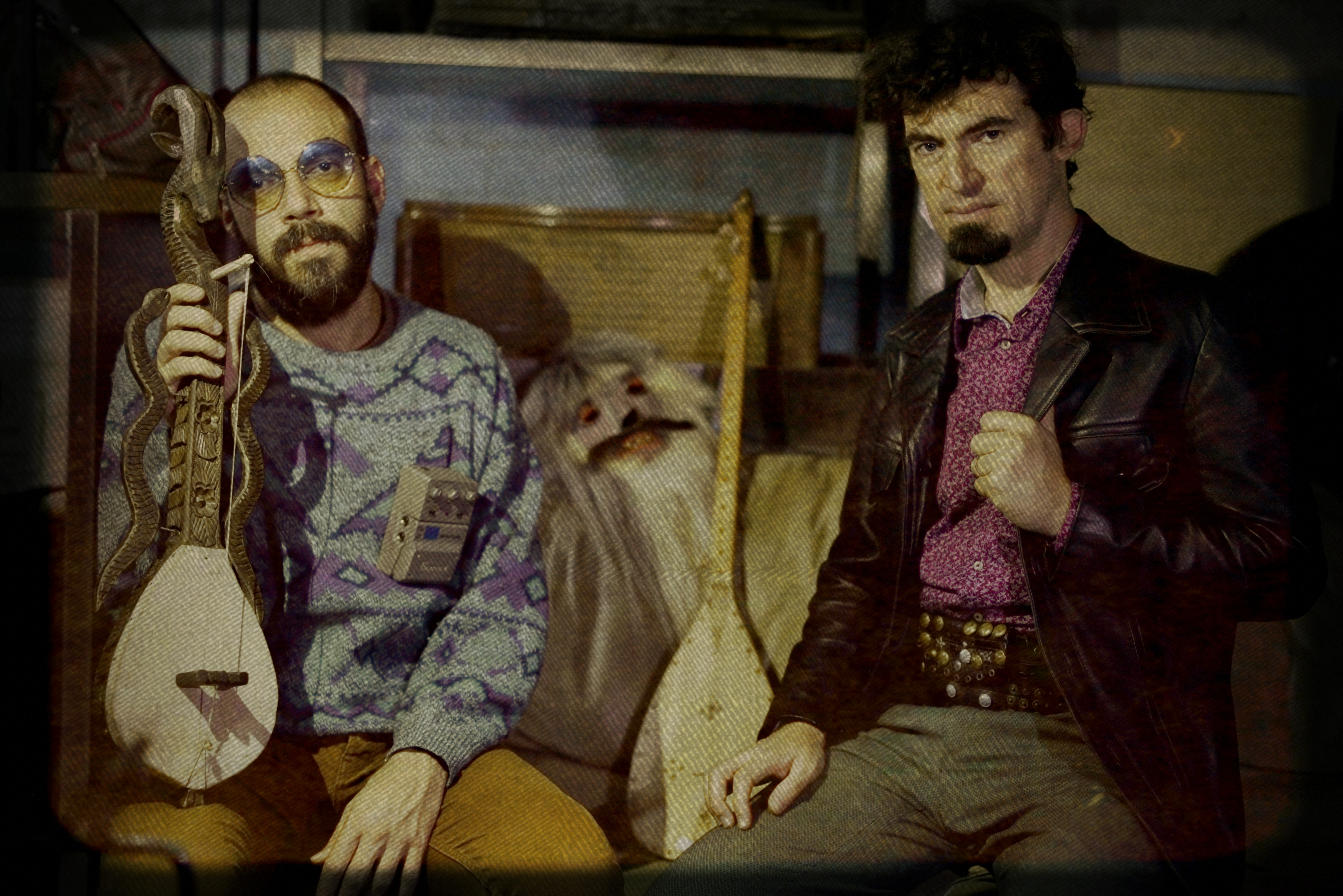 What happens when you mix low-fi electronica with psychedelic folk? Throw in a couple of grandpa's sweaters for style and you get Balkan Taksim.
Balkan Taksim is the corduroy-clad brainchild of Bucharest-based multi-instrumentalist/ artist Sașa-Liviu Stoianovici who, along with his electronica-producer companion Alin Zăbrăuțeanu, is on a quest to inform, educate and entertain audiences around the globe about Balkan psych, roots and grooves.
The project started by searching for something to link the sense of what has been with what will be. Sașa's exploration of traditional music of the Balkans, ancient Romanian music and Slavic cultures led him to travel a lot through the region and work with local singers and musicians to record the traditional tunes he later reworked with contemporary electronica sounds, heavy bass and powerful beats.
Balkan Taksim are a band known for raising a groovy-balkan storm with their intoxicating blend of sharp contemporary electronic music with Balkan psychsounds & vocals!
No banging overrated techno spiced up with darbuka samples here… no standard IDM music with Balkan cliches: Balkan Taksim's music is sincere and deep. It's neither a collage nor an appropriation, it's not even "fusion". It originates from encounters on equal terms between different Balkan cultures, traditional Balkan instruments, Carpathian ancient rhythms, timeless voices, psychedelic modes, contemporary musical technologies, futurist visions… and Romanian people.
Their stylish electronic psychedelia and bass flow directly from their roots in Romania and the Balkans upstream to global dancefloors. A project that's constantly evolving, exploring rhythms and sounds from every corner of the Balkans gently fused with electronic beats and tribal basslines.
Imagine Massive Attack playing with Taraf de Haïdouks! Tricky enjoying a stay in the Balkans!
They blend the old with the new and the analog with the digital, thus creating their own unique sound and visuals.