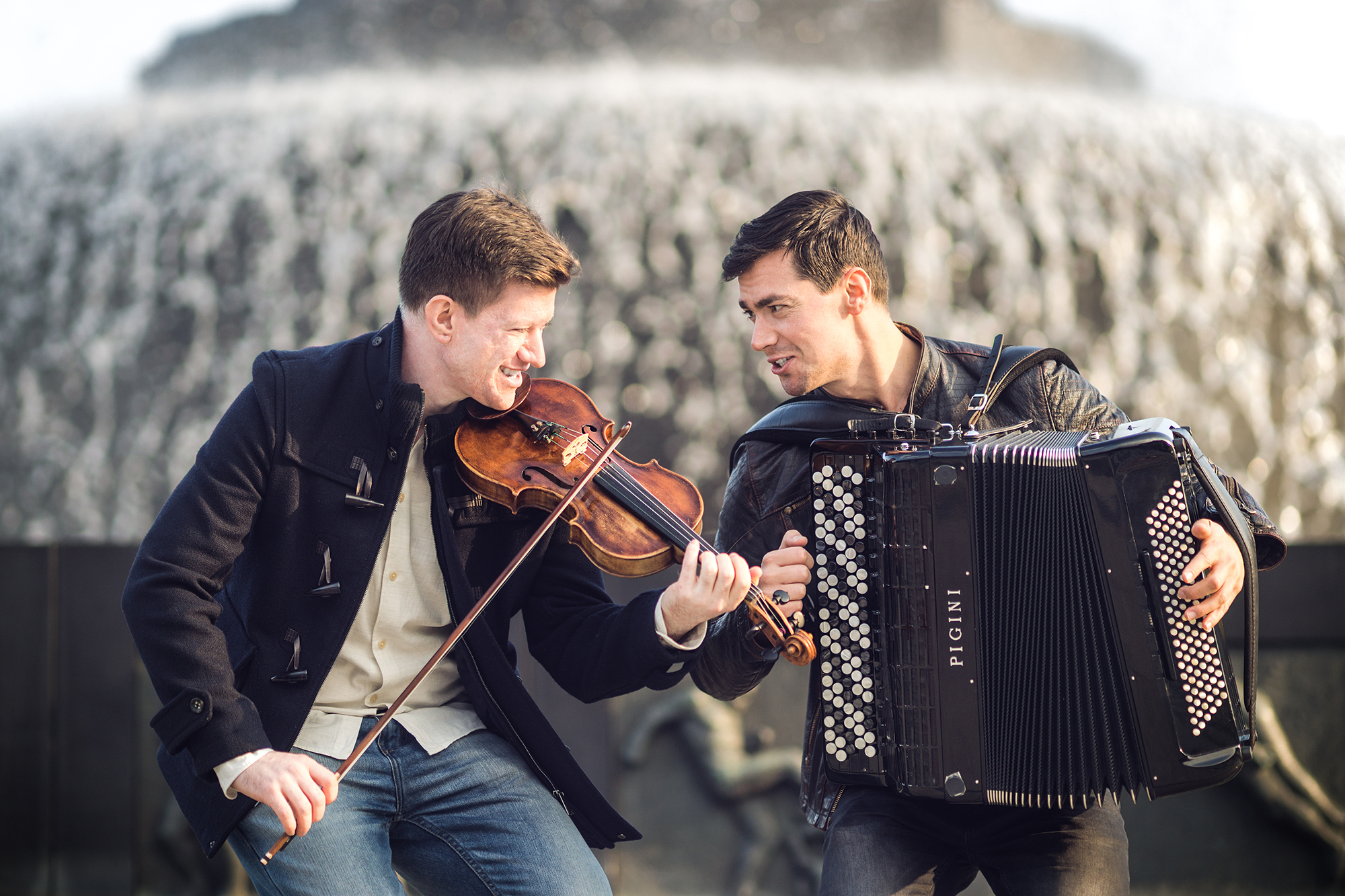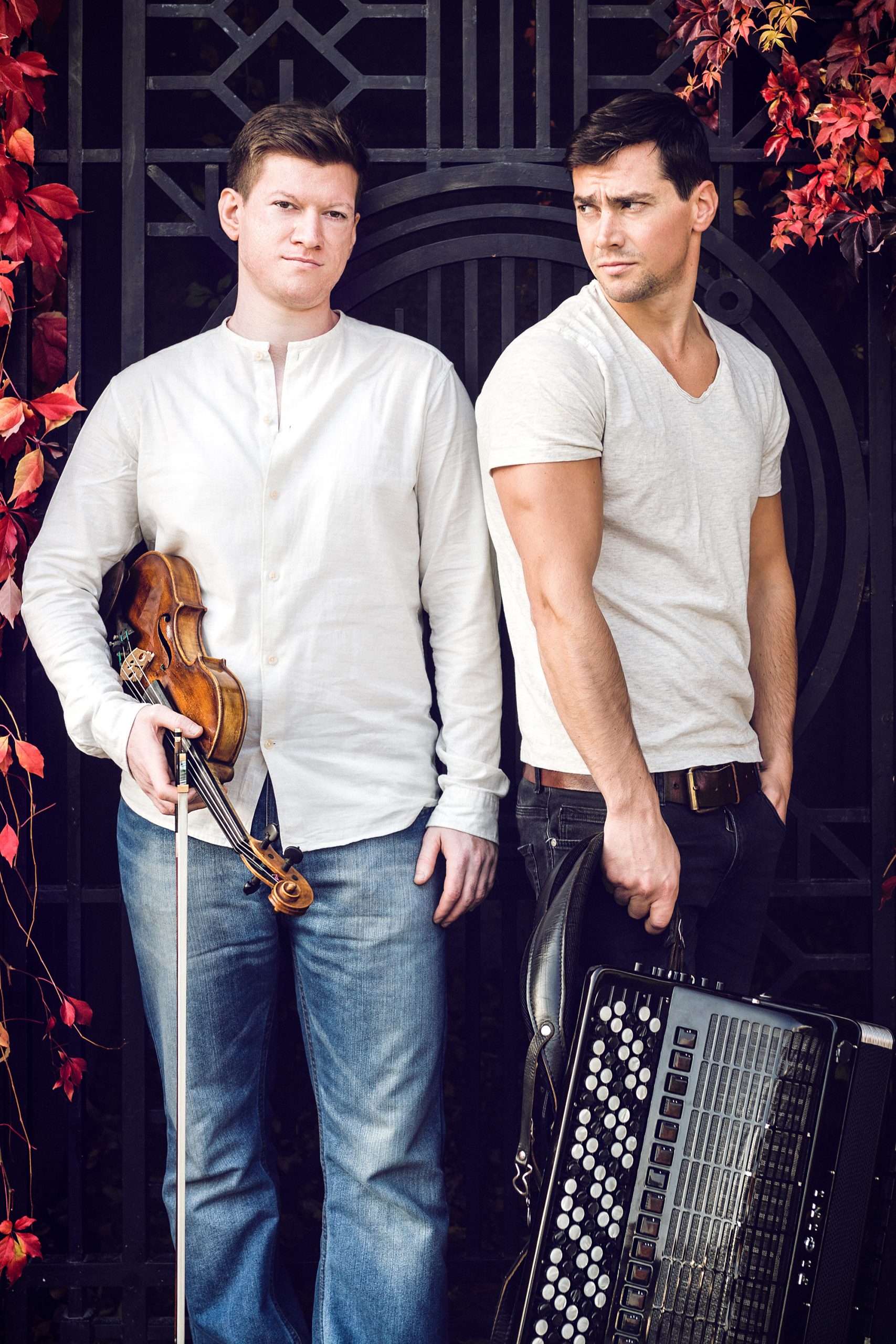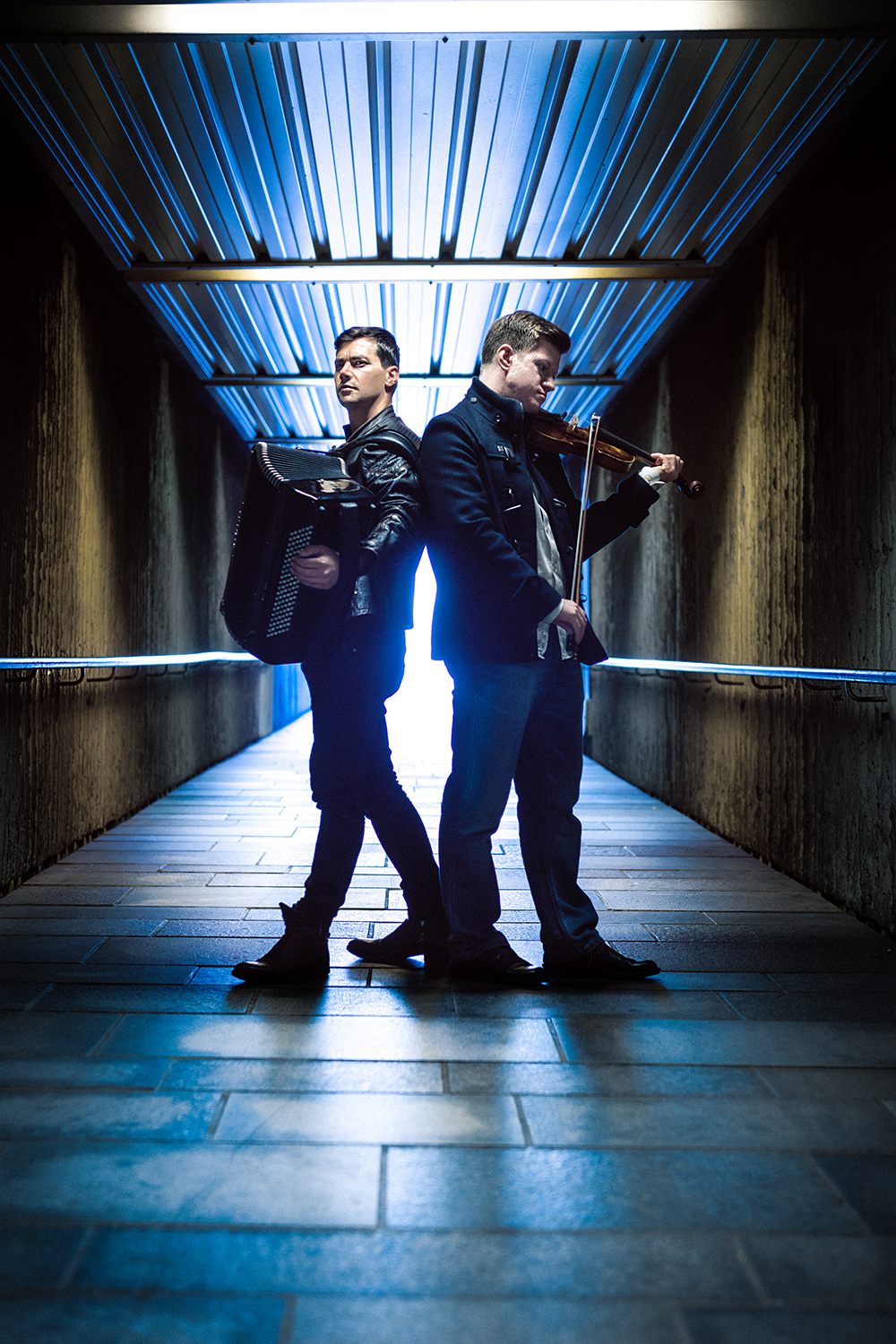 Norwegian folk mixes well with Balkan klezmer, and much else – at least it does in this unique duo of violin and accordion, of Almir Meskovic and Daniel Lazar.
Almir Meskovic and Daniel Lazar both have over 20 years of experience in classical and folk music. With their roots in the Balkans and using Scandinavian elements, this duo offers something truly unique. They blend a wide range of styles and genres ranging from Balkan rhythms to Mozart, from improvisation to Gypsy music.
Almir was born in Bosnia and Daniel was born in Serbia. They grew up with folk music from the heart of the Balkans, where music and cultures from around the world meet and melt together – Gypsy music, klezmer, classical, and everything in between (Norwegian folk, among other things).
It was only in Norway that the two artists met while studying at the Norwegian Academy of Music's master's program. Here they developed their own expression, getting the most beautiful melodies out of the accordion and the fiddle, inspired by all epochs and styles.
Their first album "Roots" received raving reviews from critics and were beloved by audiences:
• Top 20 list of the best world music albums in 2018 by Jungetelegrafsen (NRK- national radio of Norway)
• Top 15 of the World music charts of Europe in November 2018
• best album in 2018 by radio show disco 3000 (RTB -national radio of Serbia)
• The album, as well as one of the songs on it, was chosen as the best of the month in September 2018 by Mundofonia's radio show
• Top 15 albums of the month (November 2018) by Babel, La Música Del Mundo
They worked with various well-established artists and institutions such as KORK, National Theater, Steinar Ofsdal, Kjell Habbestad, Bozo Vreco, Silje Nergård, Jelena Tomasevic, Nanou Coul, Sidiki Camara, Bosko Jovic, Igor and Fetterne etc. In previous years, we have performed at various festivals, such as the Førdefestivalen (Norway), Mela festival (Norway), Folkelarm (Norway), Smøgafestivalen (Sweden), Kråkeslottfestivalen (Norway), Telemark festival (Norway), Osafestivalen (Norway), Krakowskifestiwal akordeonowy ( Poland), Tjedan Izraela (Zagreb) etc.